---
---
Monthly Archive
---
Below is a complete archive of all the news stories we've ever posted, broken down by month. Apologies for any missing pictures - the recent host change has seen a few images go walkabout. As I come across them, I'll find them and reinsert them. But I'm sure you'd rather I worked on the all new site than recover 7 year old images.
Tickets? I loooove tickets
Posted by
Gizmo
on August 29, 2005
---
It's that time of year - PLASA 2005 looms large and the
road trip readies itself for 2 days of sex, drugs and rock n roll. Well... 2 days of walking, scratching and possibly a few beers. And you can join us in our quest to gather all the latest info and generally harass friendly manufacturers.
So after asking nicely, the good people at
Clarion Events
have decided that 6 of you will get in for free for the entire 4 days of the show which takes place 11-14th September at Earls Court, London.
---
PLASA: Vestax and MixVibes
Posted by
Gizmo
on August 25, 2005
---
You remember (how could you forget) the super-hot
Vestax
stuff that I posted but apparently shouldn't have posted waaay back in January? Well it seems that pretty much all of it is making an appearance at this year's
PLASA
event in London. And add to this that Vestax and the impressively keen people at
MixVibe
have teamed up this year to bring you a whole feast of new gear and are squeezing it all into a stand the size of a postage stamp.
---
Gemini's iKey
Posted by
Gizmo
on August 25, 2005
---
From time to time, a product pops up out of nowhere from an unexpected source. We first heard about this at MusikMesse but now it's a lot closer to reality. The Gemini iKey offers truly portable MP3 recording straight to any USB device straight from a mixer or I expect a deck without the need for a mixer connection. Vinyl conversion ahoy!
---
Cut down QFO for the rest of us
Posted by
Gizmo
on August 24, 2005
---
I first heard about this at MusikMesse, referred to as the QFO Junior. Now here it is - courtesy of www.vestax.jp - the QFO LE. I don't know if LE stands for limited edition, less expensive or lost EQ but hopefully it'll mean the concept is available to people who wish to experience the one man one deck concept, without fracturing the wallet too much.
---
ANNOUNCEMENT: Skratchshop
Posted by
Gizmo
on August 24, 2005
---
From the makers of skratchworx and skratchlounge comes...
In the beginning, there was skratchworx. Almost exactly 2 years ago it burst forth on the scene with no rep and no real direction. But over time, it rapidly established itself as a credible and highly respected force in the skratch and wider DJ scene. In recent times, the much rumoured official forum - www.skratchlounge.com - has introduced. So far, it's been a steady start but nonetheless it's a place where people can voice opinions without diluting the impact of skratchworx. Now...
Things progress. I'm not one for sitting still so with this in mind, I bring you the third family member - www.skratchshop.com. Read on to find out what's in the box....
---
Here is a box...
Posted by
Gizmo
on August 23, 2005
---
To you it's
just
a box but to me it's a very important box - a milestone in my journey through this thing we call turntablism and life in general. But what's so special about this plain and simple cardboard box? Some of you already know. More tomorrow... 8)
---
LOCKED: Older posts
Posted by
Gizmo
on August 19, 2005
---
Due to idiot spammers using
as some sort of internet dart board, I've locked the older posts. The last 50 are the only ones that can be commented on now. And I can't block IPs as it's entirely random. Sorry for the inconvenience. Must get me a better news script or write one myself.
---
Siya be a fader trader
Posted by
Gizmo
on August 17, 2005
---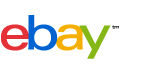 It was bound to happen - the hottest product on the scene right now leaking out onto eBay. The thing is it's one of those official leaks. Siya - head honcho at
Eclectic Breaks
has decided to give a few lucky people a head start on the rest of the world by releasing 3 OEM versions of the Pro X Fade into the open market via new unknown website
ebay.co.uk
. Snipe away people.
---
Denon D-Day 2005
Posted by
Gizmo
on August 15, 2005
---
Another year, another D-Day. This year Denon have rolled out a slew of new product including some new rackmount mixers (DN-S900 and DN-S500) but of most interest to us skratch heads is the spanking new DN-S3500
DIRECT DRIVE
deck and some new headphones in the shape of the DN-HP1000.
---
56 + SSL = ULTRAMOD!
Posted by
Gizmo
on August 10, 2005
---
18 months ago at MusikMesse 2004, I asked Rane if they had an update to the 56 on the cards. The response was "how do we make the 56 any better?". Sam from Serato chipped in with "build in a USB port or Serato itself". Well somebody has beaten them to it.
---
DJBattle TV Episode 4
Posted by
Gizmo
on August 9, 2005
---
The annoyingly good people at
DJBattle.net
have episode 4 ready to roll.
According to the site - "This month the 2004/2005 Swedish DMC champion, Kid Sid, shows us exactly how well the Rane Serato works. We also throw a few questions at the legendary Jazzy Jay and Shaheem. As a bouns we got two freestyle clips från Tigerstyle and Rafik who you might remember from episode 2."
So
get over there
and take look. Mine's still downloading...
---
REVIEW: Allen & Heath Xone:02
Posted by
Gizmo
on August 8, 2005
---
I'm contacting the Guinness Book of Records - I claim the longest ever time to do a review. In a previous existence, I managed to score a Xone:02 from Allen & Heath but for one reason and another, never quite got round to reviewing it. So feeling guilty, and more importantly receiving a timely call from Allen & Heath, I set about finally writing it up. 2.5 years is long enough to get to know a mixer I think... 8)
---
REVIEW: Numark DXMPro
Posted by
Gizmo
on August 7, 2005
---
Slowly but surely, I'm getting through my list of outstanding reviews. It's hard because as soon as I tick another one off the list, somebody else brings out another one. I'm not complaining though - choice is good right? Anyway - this time I'm casting my eye over Numark's 100% digital skratch mixer, the DXMPro. In reality it's just an updated PPD01 with the effects ripped out. But unlike the PPD01 this one doesn't disappoint.
---
Showcase DVD - Volume 1
Posted by
Gizmo
on August 4, 2005
---
Bored of watching DMC DVD's? Need some fresh footage? Brought to our attention over at
The Skratchlounge
, this looks to be one hell of a DVD. The
Turntablist Showcase DVD volume 1
features a little bit of everything you might need from a skratch DVD.
---